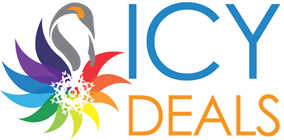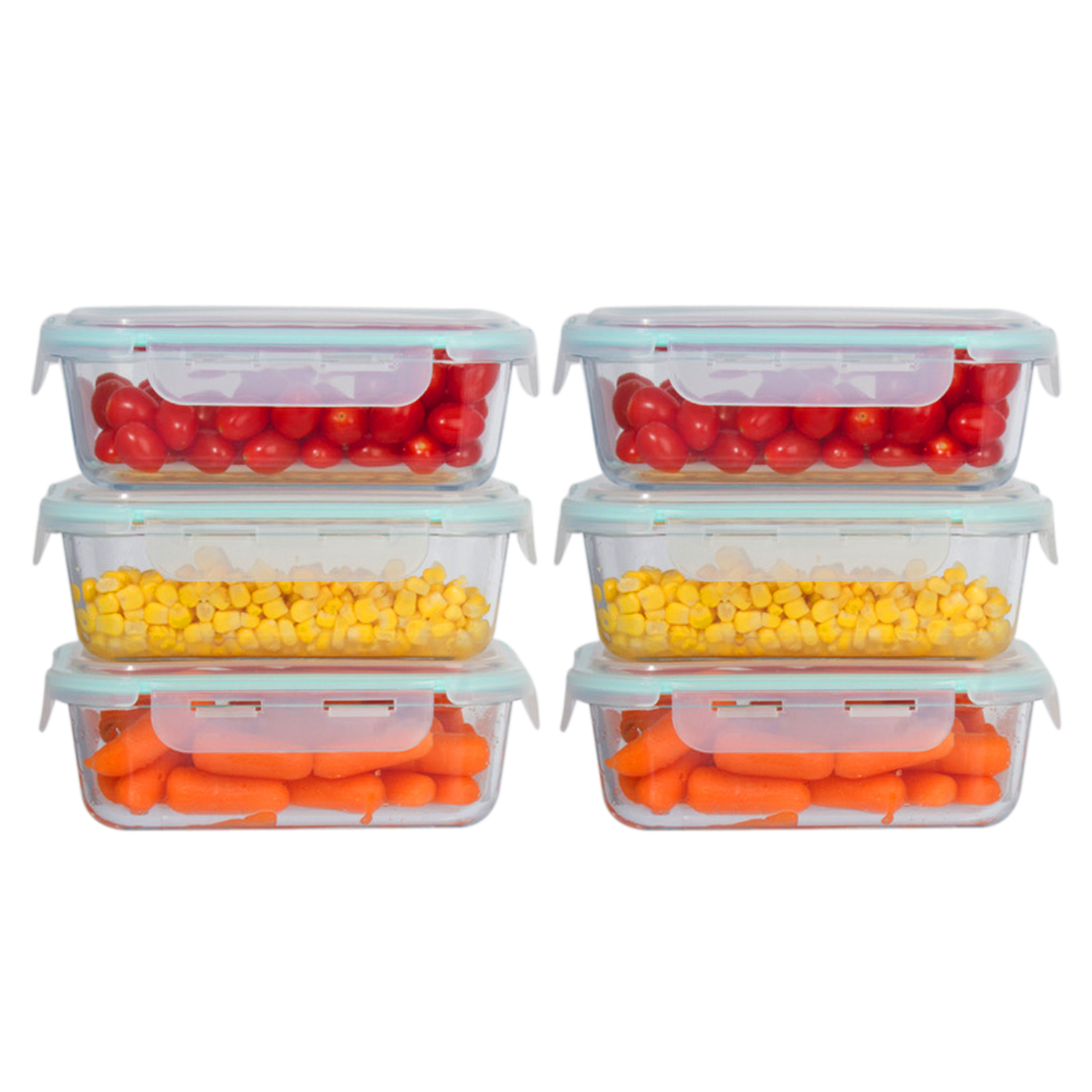 Glass Meal Prep 13 Oz. Storage / Baby Food Container With Snap Locking Lid

These glass food storage containers are essential kitchen organization tools for any home. They're not just well designed and durable, but they will meet all of your food storage needs for you and your family. These glass storage containers with lids are great for holding your leftovers, meals for the week, tasty snacks, and more. This large food storage container is also good for taking your lunch to work or school or whenever you need to bring a meal with you. These large food storage containers with lids lock and seal, so you can keep food fresh. These wet or dry food storage containers are dishwasher, microwave and freezer safe. Use these large glass storage containers with lids however you like, whether you need to freeze, warm up, or preserve food. Use this airtight glass container to keep food organized and fresh for whenever you need it.
This glass airtight container has a snap lock lid that will last with durable seals to make sure your food stays fresh much longer than regular plastic food storage containers. The lids are easy to snap on and off and will prevent leaks and spills. This large food storage container comes with sturdy plastic lids for years of use in your refrigerator, freezer, microwave, lunchbox, and more. Take these meal prep glass containers with you anywhere for fresh food wherever you go. These food containers glass pieces are perfect for on-the-go families and individuals. So now you can throw out your flimsy plastic food containers for something more long term. These reusable food storage containers are made with the best quality materials, they are environmentally friendly and made to last. You'll feel confident about your kitchen organization and meal preparation knowing you have safe, long lasting food storage glass containers made for the long-term. ( Dimensions: 6″ X 4″ X 2.5″)
MULTI-USE – These glass food storage containers BPA free pieces are ideal for storing all your leftovers, prepared lunches, and any other snacks you want to store. Your options are unlimited with these clear food storage containers.

DURABILITY – These glass meal prep containers with lids are far more durable than plastic food containers. You will keep these glass storage food containers for years to come without damage from heat or staining from food.

DESIGN – These glass food containers with lids feature an attractive, sleek design. These non-plastic food storage containers have matching lids that easily lock to seal and retain freshness. These kitchen food storage containers can be used for all of your food storage needs.

SAFE – These clear food containers are a dishwasher, microwave, and freezer safe for the easiest and most convenient use. Use these reusable glass containers as dry food storage containers or store refrigerated foods in these containers.

CLEANING – These airtight food storage containers are easy to clean. Even though they are dishwasher safe, you can also hand wash them with soap and warm water. It's best to handle this glass food container gently.
Shipping
Your packages are shipped FAST! We stock all our products in our own warehouse and we usually process most of the orders in 1 business day. Weekend Orders will be handled immediately on Monday. Before you purchase any item, Please update your address changes on eBay and PayPal. We combine multiple orders, but some cases we might ship each item separately. You will be receiving tracking number to track your package. After your order has been processed and shipped, arrival time usually takes 1- 10 business days depending on your order and location.
Payments & Checkout
Payments are expected within 3 days after the end of the auction. We accept PayPal and any major credit cards. Sales tax must be paid by California Residents. If you have any questions or wish to discuss payment options, please contact us at
Hassle Free Returns
We offer a 30 day money back guarantee, simply return the item and we will refund your cost. Please submit your request to us from your order or contact us directly for assistance. Returns Authorization can take 24-48 hours to process. Please allow us 10 – 15 business days to receive the item and process the refund.
Contact Us
If you have any additional questions or comments please don't hesitate to contact us at . We try to answer all emails within 24 to 48 hours. Our hours of operation are 9 am to 5 pm PST. Any email or phone call received after operation hours will be answered immediately next business day. Please note that we are here to help you and our number one goal is our customers satisfaction. Buy with Confidence!
Copyright © ICY DEALS. All Right Reserved.