ArthroFlex Advanced – Stronger than ARTHROZENE – 60 capsules
---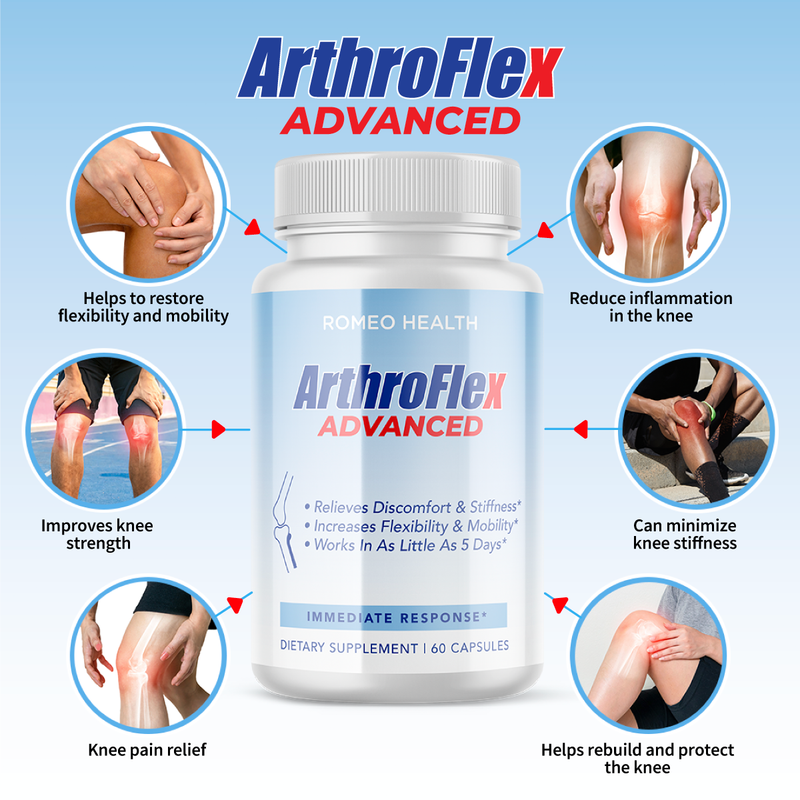 POWERFUL JOINTS AND CARTILAGE SUPPORT: Dietary supplement to help maintain healthy mobility in Men and Women.
3X STRENGTH: Arthroflex Advanced contains a potent formula designed to help maintain elasticity of body tissues & rebuild cartilage.
MULTIPLE BENEFITS: Glucosamine, Vitamins, Chondroitin, MSM & Boswelia together work as an anti-inflammatory to provide relief from joints, Knee, & bone discomfort, lubricate joints while aiding in cartilage repair.
– American Made, RomeoHealth uses only the very best ingredients, all of which are manufactured in state-of-the-art facilities, with strict adherence to good manufacturing practices (GMP). We're very confident that you'll love this product.