Testoprime Testosterone Booster Pills for Men,Male Enhancement,Stamina
---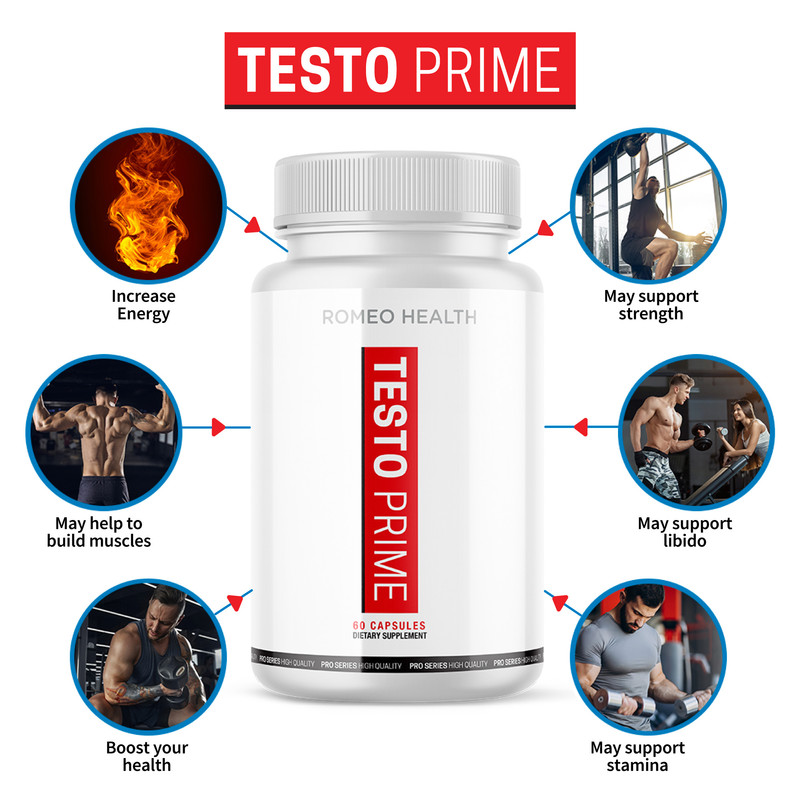 TESTOPRIME IS THE BEST SUPPLEMENT FOR MALE TESTOSTERONE SUPPORT
Testoprime contains Magnesium, Zinc, Tribulus, Terrestris, Chrysin, Longjack, Saw Palmetto Berries, Hawthorn Berries, Cissus Quadrangularis, natural vitamins, minerals, and herbs to make extremely effective testosterone support. These vitamins and herbs help to support the body's natural production of testosterone. This Natural Testosterone Support can help boost the body's testosterone to increase positive body-building results. The Dietary Supplement Testoprime is designed to improve your testosterone levels and overall sexual health, in a natural way. It also works to promote prostate health and circulatory system function. Testoprime improves sexual health by improving stamina, increasing libido, and maintaining critical blood flow. Are you tired of only being offered potentially dangerous supplements to benefit your sexual function? Do you need a supplement that boosts your testosterone and improve your libido? When looking for testosterone boosting supplements it is important to remember that not all supplements are created equal. A supplement that enhances libido may not necessarily improve testosterone. Testoprime works in several different ways to boost your testosterone levels and benefit overall health. Testosterone & Muscle growth.
PREMIUM PROPRIETARY MALE ENHANCEMENT BLEND: Low testosterone impacts your quality of life and can take a toll on energy levels, stamina, and your ability to live your life to its fullest. Our premium Test Booster is formulated to support healthy levels of testosterone.
POWERFUL HERBAL INGREDIENTS: Formulated with Saw Palmetto, Longjack, Tribulus Terrestris, Horny Goat Weed, and more to provide a range of benefits including supports for reproductive health and performance, and relief from male reproductive conditions.
SUPPORTS LEAN MUSCLE: Our special formula will support your fitness goals by helping you build muscle mass during your workouts while supporting thermogenic activity to burn fat at the same time.
IGNITE THAT YOUTHFUL SPARK: Formulated with Zinc, Tribulus Terrestris and other key nutrients are known for their powerful ability to increase stamina and performance, and naturally give men the mental and the physical lift they need.