GlucoFlow Advanced Blood Sugar Upgraded Formula – New
---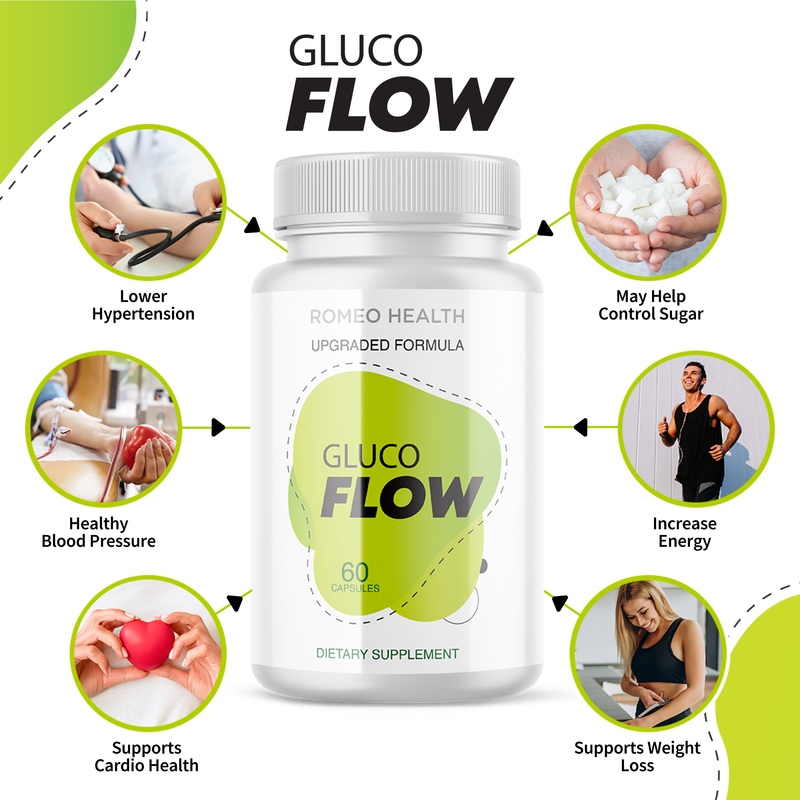 Glucoflow is a natural supplement. The supplement is provided in the form of a capsule, which is taken by mouth.
GlucoFlow was developed for people who find it difficult to regulate their blood sugar levels. Frequent spikes in blood glucose can lead to serious complications.
The supplement is an ideal option for people who are pre-diabetic, as it could potentially help with reducing the risk of developing type 2 diabetes.
– American Made, RomeoHealth uses only the very best ingredients, all of which are manufactured in state-of-the-art facilities, with strict adherence to good manufacturing practices (GMP). We're very confident that you'll love this product.